Search for Pet classifieds ads
Recent Classifieds
Celebrate Memorial Day and treat your furry friends to amazing discounts on all their essential...
california
DNA test to proof
Salem
I have several so get your deposit in now
Salem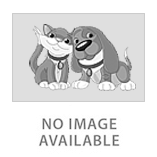 One male left, 8 6weeks old purebred Maltese Puppy available. Our puppies are AKC reg', house and...
Los Angeles
2 AKC silver female Labrador Retriever puppies! The puppies were born March 1st, 2023! The puppy...
Linden